Mavic Dealer Shayne Hendren of Semi Racer in Albion, Queensland has arrived in France on the trip of a lifetime.  Accompanied by his Groupe Sportif Account Manager Luke Lucas, Shane will be riding in the famous Mavic Service Course car for the final two stages of this year's Tour de France.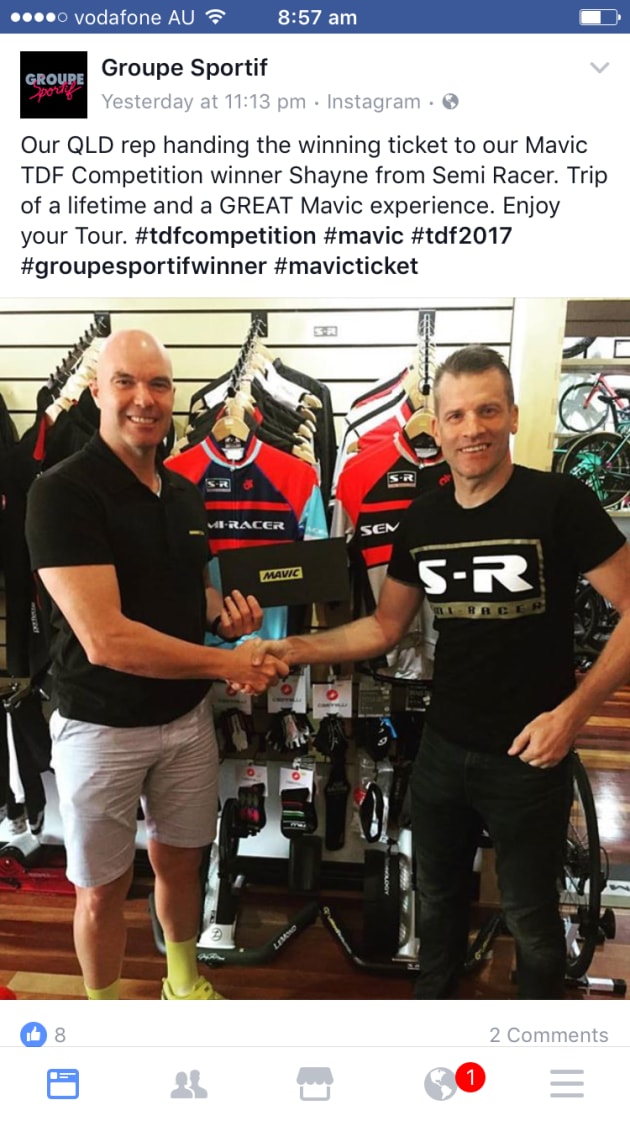 On July, 22nd Marseille: Shane and Luke will have front row seats for the individual time trial. This will be a final opportunity to witness a change in the hierarchy and possibly see the Yellow Jersey switch shoulders. Set entirely on urban roads, the course will be rather flat except for a climb up to the Notre-Dame-de-la-Garde cathedral. The start and finish will take place inside the legendary Vélodrome football stadium, recently re-named Orange.
 On July, 23rd, Montgeron to Paris (Champs-Élysées): The best stage in the cycling world. It will be time for facts and figures. That is time to check how many riders will enter the world of Giants of the road, time to count the seconds or minutes separating the best on the final podium. But the finish on the Champs-Élysées is also a territory for sprinters.
Shane and Luke will be getting the insider's treatment, with "back stage" access and a visit to Annecy to Salomon/ Mavic HQ where he will see those rarely seen SSC and development labs.  This will be followed by a trip to St Trivier for a visit to Mavic's original factory where they still make rims.