We talk to the Managing Director of Australia's largest dealer bicycle brand.
Giant Bicycles took off like a rocket when the company launched in Australia back in the early 1990's. Founding Managing Director Graeme West was already an experienced bicycle industry manager. He chose to position Giant has a high end brand, with heavy emphasis on a then record breaking sponsorship agreement with the Australian Institute of Sport cycling teams.
Of course the volume sales were always going to be at lower price points, but unlike the USA, where Giant struggled for years under a 'me too' or budget brand perception with sales well behind Trek and Specialized, there were no such problems in Australia and Giant soon became the number one dealer brand.
After many years of a steady experienced hand at the helm, Graeme West retired in mid 2012, handing over to Darren Rutherford. You can read our previous interview with Darren, recorded over four years ago shortly after he took over, here. Unlike Graeme, Darren was not a qualified accountant with prior senior management experience, so there was some industry speculation about how the 'new boy' would go.
But Darren already had 18 years' experience working at Giant when he took over. Now, four years on, Giant Australia's sales and profits have continued to grow solidly.
Bicycling Trade recently caught up with Darren to see how his first four years had gone and what's in store for Giant Australia going forward. 
Bicycling Trade: You've now been Managing Director of Giant Australia for over four years since we last ran a full interview with you in October 2012. How has filling this role been in reality compared to what you envisaged before you started? 
Darren Rutherford: It's certainly been an action packed few years! For 24 months before I took over the role of General Manager I worked directly alongside Graeme and he really mentored me into the role – it was important that I was well prepared. Previously my role was centred around sales and marketing, so the biggest change has been in developing a much more holistic approach to the business. I've had a big increase in the financial side of things. The most important thing really has been having a really strong team around me. Our team at Giant Australia is exceptional and having the right person for the right role allows the business to flourish.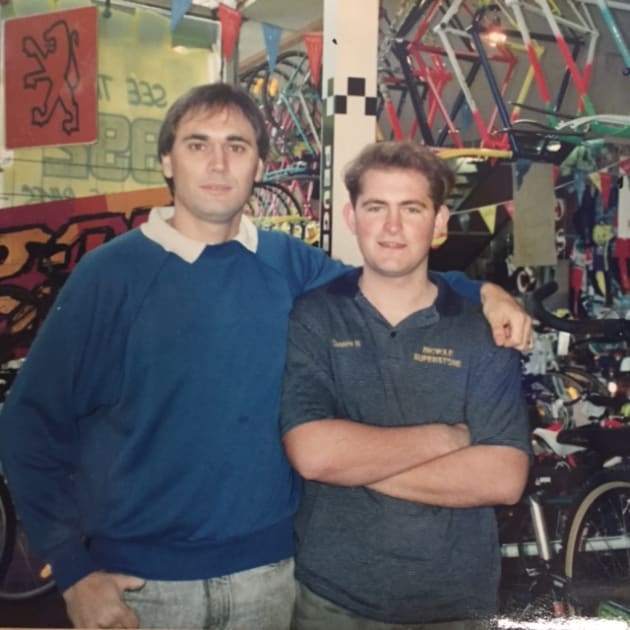 Lisa Liu, our Financial Controller (who is not related to Giant's founder King Liu) and Martin Clucas who heads up our sales and marketing team work seamlessly with me. We seem to get stronger every year. Each department works together, in the right direction.
We all mature, but I haven't changed as person. It's still jeans and a T shirt for me at work and I feel that I'm just as approachable in my MD role as any of the previous roles I've had at Giant. I'm not thinking that I'm better than anyone else. 
BT: What have been the biggest changes and challenges you've seen in the Australian bicycle industry during this time? 
DR: I can't believe it's been four years since our last interview! But looking back, there have been a couple of stand-out changes.
Obviously, the maturity of online sales is a big factor. Shopping online is completely normalised now. That's presented us with challenges, but also opportunities and we're always looking for new ways to embrace technology.
The coming of age of e-bikes is something we're really excited about at Giant Australia with our first shipment arriving.
I have an interest in design so I watch the evolution of fashion in cycling closely. It's great to sit back and see all of these great niche brands developing new kit every season. The mindset has really changed from having a grubby set of kit you wear for years. Now we have entire wardrobes of cycling gear and it's great.
Lastly, seeing the road cycling market evolving really strongly into defined segments. Road riders can now really tailor their bike to be exactly what they need. In our range we've got the Propel which is a great aero, race ready option, and on the opposite end of the scale is the Defy which is built for endurance and comfort. My favourite road model the TCR is right in the middle. Nowadays you can really see how the type of bike fits the type of ride.
I have recently noticed some Giant dealers with bold new exterior signage. How much have you been investing in this program and can you elaborate on your Giant Retail Partnership?
The Giant Retail Partnership program has been around for over 10 years. The new signage you are seeing is actually the second generation. GRP started as a way for us to partner with dealers and signage was a really significant way to do it. It's often the most visible aspect of a bike shop and it's quite cost effective.
Our initial shop fronts evolved into limited shop fittings and now we are moving toward full fit outs. The cost of a signage job can vary from $5,000 for facia to large job like the newly updated Wagga Cycles which was $25,000.  We pay 100% of this cost. We feel it's our responsibility because we feel that's the way to go. We can put a couple of thousand into local newspaper advertising but we feel that the signage and fitout has got so much more longevity.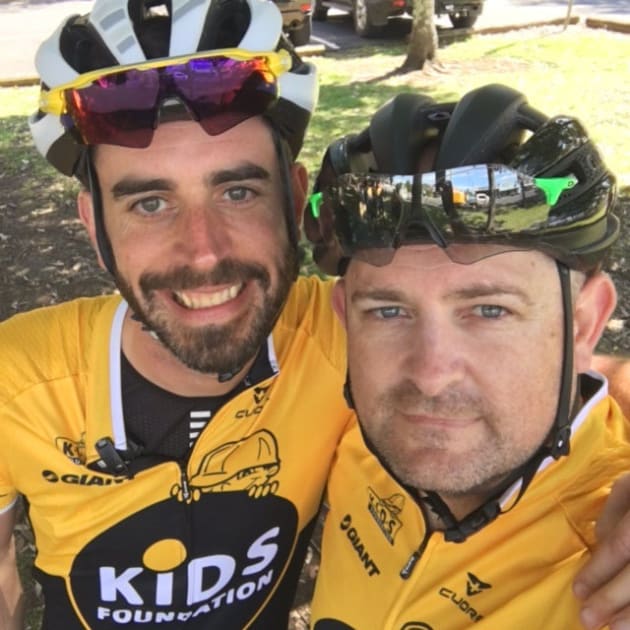 Having a great shop fit makes a big difference to the consumer and raises professionalism of the whole store. We've got loyal dealers all around the country who support us and it's a way that we can invest in them in the long term. We find that sometimes local advertising can be a bit hit-and-miss but a great shop fit makes a substantial difference in local communities.
The development of relationships with our dealers takes years and years. When I talk about relationship, it's not just about given them a call and mollycoddling them. It's about coming up with a proper plan for their store. We try to be as real world as we can with them.
There are many ways a shop can become more profitable and one of them is less discounting. The only future is if our whole industry is more profitable. For shops to survive there needs to be proper profit in the product. 
BT: Do you prefer your dealers to be 100% Giant or are you happy for them to carry a spread of brands 
DR: It's important that we have a spread. We have 2 Giant owned stores (in Adelaide, SA and Hampton, VIC) and 27 Giant stores (100% Giant bikes). We love these dealers because we get to forge a really close relationship with them. We've got a two-year wait for stores to enter our GS program. That's ok because we have to choose the right partners for us. So I guess from my perspective we see more demand for single brand stores.
But we recognise that large footprint multibrand stores are really important too. We've got some huge players who are 80% Giant and they are vital to our business. Stores like The Bicycle Entrepreneur, Bicycle Super Store, Cycle Station, Ivanhoe Cycles aren't 100% Giant, but they're still A-Tier bike shops. In fact, they're best in field in their areas. We only deal with the best stores. 
BT: Giant now has three bike brands: Giant, Liv and Momentum. How are all three brands going in their respective market sectors? 
DR: The Giant brand is a market leader. It's got great heritage and a rich history of constant innovation. As a global brand, we're committed to staying on top. We work really hard to continually evolve and develop new products and technology and I'm very confident that we'll remain a market leader in the long term.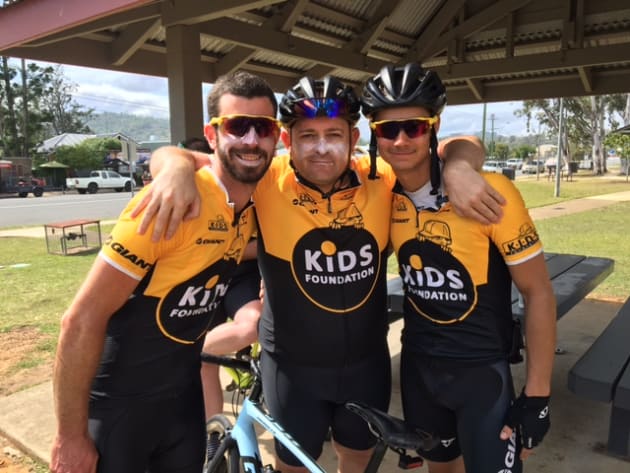 Liv is an incredibly exciting brand designed and made by women. Liv has been a brand for six years now and we're ready to take it to the next level in Australia. Katt Hargreaves heads up Liv in Australia and she does a brilliant job across all aspects of the brand – marketing, product choice, liaison. All levels and segments are covered in Liv, from on-road, x-road to off-road and in lifestyle, sport and performance levels. I'm really thrilled to see Katt's attention to detail and how she's a part of an incredible team of women building a brand for women from the ground up.
Momentum is our lifestyle brand and it's just a baby. We're coming off the back of our first season. Honestly, it wasn't as strong as we predicted. We've learnt a lot, and we're working really hard with the global team to develop a range that's more in sync with our market. Our relaunch with Momentum will get it on the right track. It's a segment with a huge amount of potential and we're really committed to getting it right. 
BT: It seems that almost every week we're reporting on another brand going consumer direct, at least in some part of the world. Are there any plans for Giant Australia regarding this? 
DR: We have a loyal independent bike dealer model which we've supported over the years. We've got amazing relationships with our stores and that's something we're very proud of. There are no plans at this stage to have any consumer-direct platform but any steps we take in the future toward an online model would be very carefully considered and vetted through our dealer network. The last thing we want to damage is our dealer base. 
BT: Compared to some of the other major brands and wholesalers, you still appear to be the most complete bike focused. Your Giant branded P&A seems to be mainly catering for the more price pointed end of the market. Is this your intention or simply a reflection of a competitive marketplace? What are your plans for P&A? 
DR: We want to offer our dealers P&A lines that are in demand. We want to provide value for money product in lines that turn over quickly, with good margin. Staple products like helmets, clothing, locks, lights, rubber, tools and inflation devices. By providing a quality product at the right price, we make sure that they're fast movers. That keeps everyone happy – us, dealers and the end consumer.
P&A was our forgotten segment but three years ago we made the decision to appoint a dedicated gear manger in Australia. Ben Johnson has been just brilliant in this role. Ben works seamlessly with the global team on actual product development, testing and feedback. We've expanded our range of gear and refined it in terms of what riders really want and need: clothing, helmets, shoes, wheelsets and accessories. I'm really impressed by the Giant helmets in particular and our dealers have really embraced them. Our new Pursuit helmet is awesome – it's got a great fit and shape. It looks dynamic, and great in the peloton. 
BT: Giant was one of the first global brands to embrace ebikes, in your case through Giant Europe. So why have you been the last major brand to introduce ebikes to Australia? Now that you have just introduced two models, what is your ebike strategy going forward? 
DR: First of all, Australia has quite strict government regulations to comply with. We've had to ensure compliance and make sure that our stringent standards are met. We would never want to damage the reputation of the Giant brand, so we've worked really hard to make sure our e-bikes are right for the Australian market.
We've carefully selected two models from the Giant Global range. We had to be absolutely sure we had a reliable, quality product that's right for Australian market and we're confident we've got it right.
It's really important that we offer a complete package for our dealers – from continuity of supply to after sales service. By ensuring this, we can make sure that the end consumer has the best possible experience.
This is the right time for us, we've just landed our first shipment of E-Bikes. It's very exciting because we've had very high demand and key dealers have taken our first sales plan really enthusiastically. We see a long term strong program. There's so much potential. Our initial drop of ebikes was 400 units and they've already sold out. 
BT: You're widely known as a committed supporter of the Hawthorn Football Club in the AFL... 
DR: Giant Australia has supported Hawthorn players as far back as 1998. Our association with Hawthorn Football Club has evolved and we now have a direct relationship. The club have a fleet of bikes they use for pre-season camps and rehab. It's been a great partnership – Hawthorn Football Club has an amazing culture lead by CEO Stuart Fox. We have a close relationship and we've learnt a lot business wise from Hawthorn. It's connection I value personally as a big Hawks fan!